INTERIOR COMFORT.
BMW offers a wide range of practical accessory products to make the ride in your BMW even more pleasant. From dirt-repellent floor mats to an auxiliary heater with remote app capability and a portable navigation system - here you'll find just the right solution for every situation.
Read more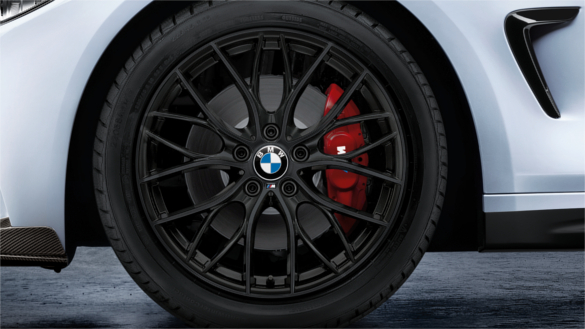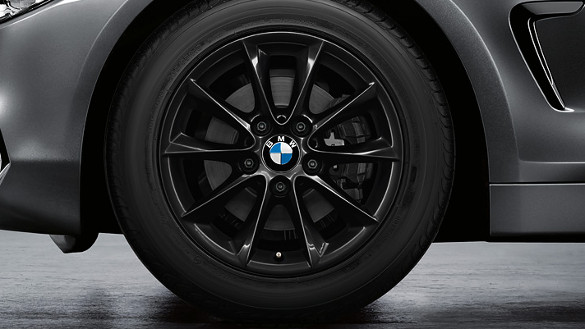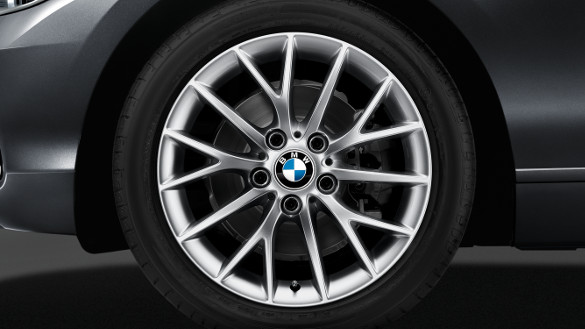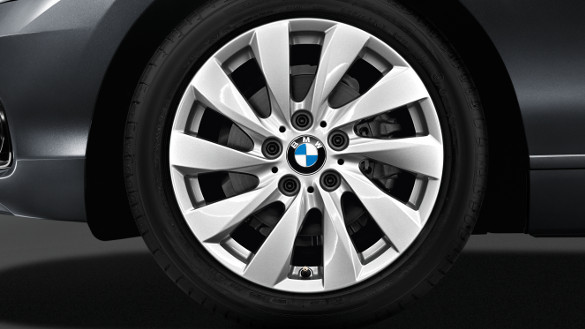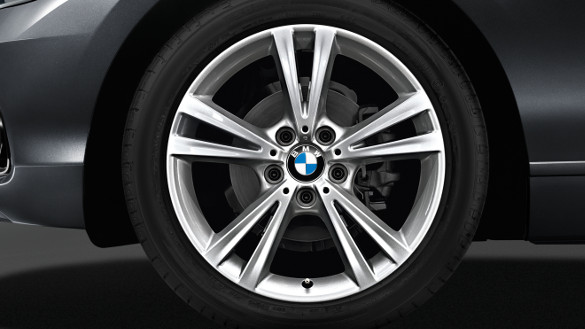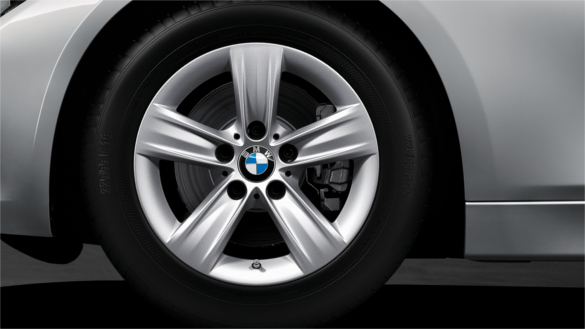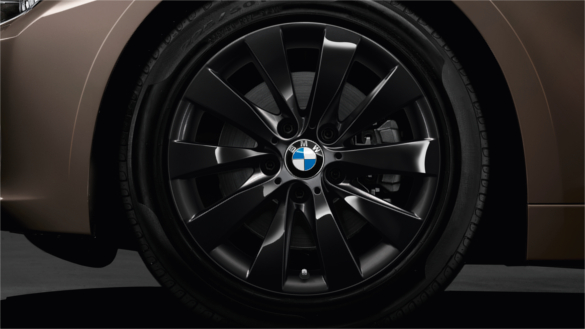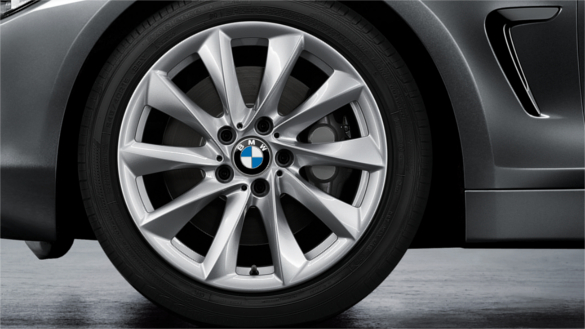 WINTER COMPLETE WHEEL SETS.
Stay relaxed throughout the winter. BMW Winter Complete Wheel Sets not only offer strikingly attractive designs. They are also made to match your BMW perfectly, providing significant benefits over summer wheels from temperatures of 7 °C - so as to ensure you can enjoy every bend even on ice and snow.
Another key criterion for driving safety is tyre pressure. As of March 2014, all new BMW automobiles have been fitted with a tyre pressure control system (RDC). This means you have an eye on correct tyre pressure at all times. BMW offers all winter complete wheel sets with an RDC sensor. Your BMW Service Partner will be glad to advise as to whether your automobile is fitted with a tyre pressure control system and which tyres best meet your needs.
LUGGAGE AND TRANSPORT.
Need extra space for family holiday luggage? Or do you want to ensure your youngest passengers enjoy maximum safety? Original BMW Accessories offer the perfect solution for every situation - safe, comfortable and in top BMW quality, of course.
Read more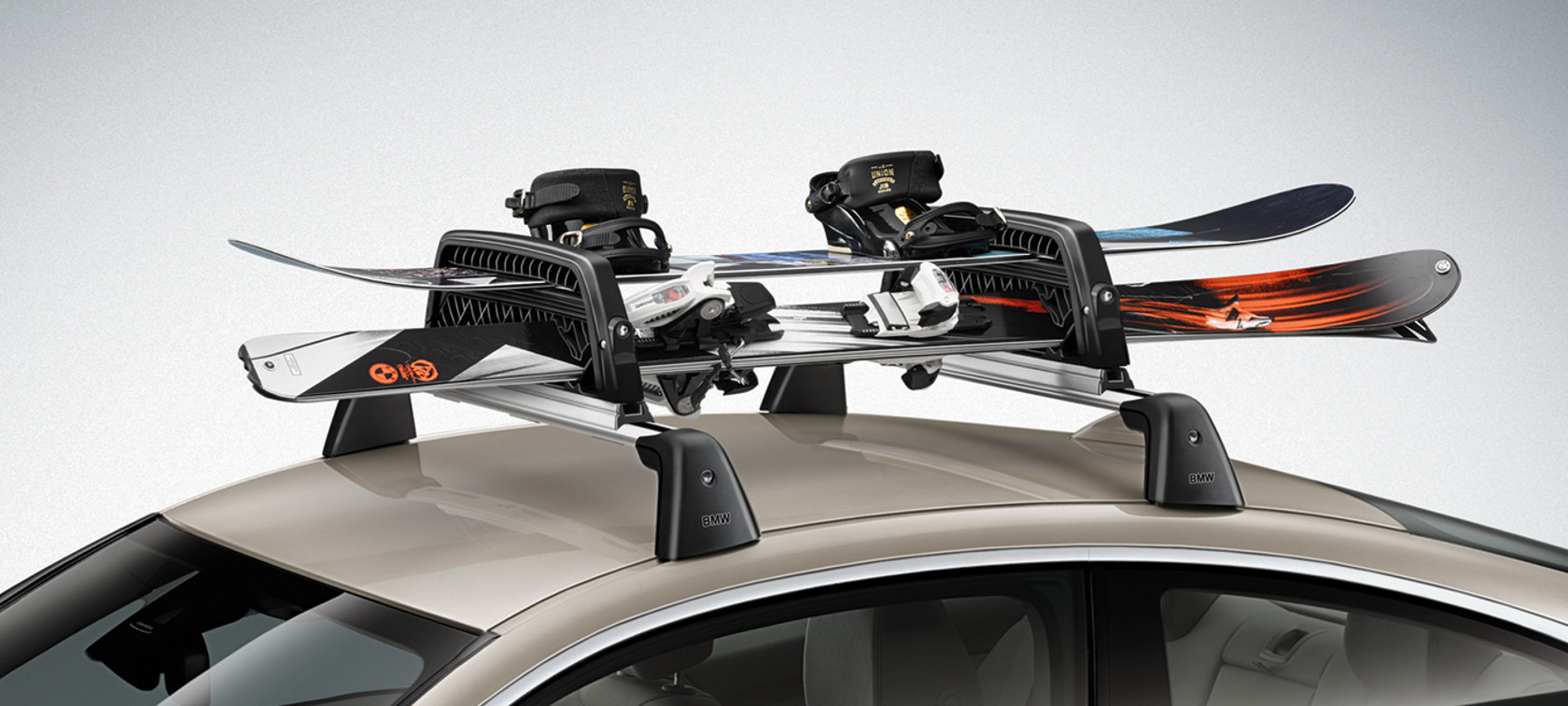 BMW SKI AND SNOWBOARD HOLDER.
Stow your winter sports equipment safely and conveniently using the BMW Ski and Snowboard Holder. The stable roof rack system can take up to two snowboards and two pairs of skis, up to six pairs skis or else up to four pairs of skis complete with poles. The BMW Ski and Snowboard Holder is lockable and available for all models with the BMW roof and rail carrier.
Read more
BMW SKI AND SNOWBOARD HOLDER.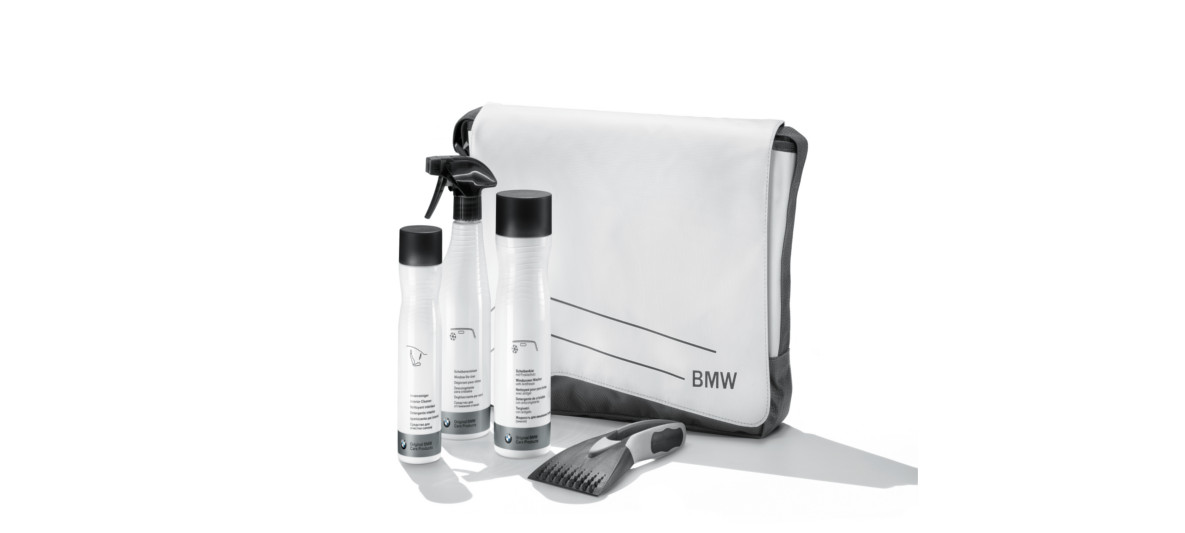 WINTER CARE SET.
The winter care set comprises the following care products: Windsreen Washer with Antifreeze (500 ml), Window De-Icer (500 ml), Interior Cleaner (250 ml) and ice scraper. To keep the luggage compartment tidy, the set also comes in a practical pouch with BMW inscription. This way your BMW stays clean and shiny after the cold season, too: after all, regular intensive care during winter in particular is the best way to protect the car from weather-related damage.
SERVICE FOR YOUR BMW.
When you buy a BMW, you don't just opt for dynamic performance and quality but also for individual service and personal care. Whether maintenance or inspection, repair or care: the individually tailored BMW service offers mean you can rely on the expertise of our specialists.
Read more