BMW CHECK UP AND MAINTENANCE.
Professional, reliable and cost effective.
Whether your BMW needs a special check, maintenance or MOT inspection – our experienced BMW service specialists know your vehicle best and always offer you competent service.
With comprehensive expertise and innovative diagnosis and programming technologies, the BMW service ensures that your vehicle always remains in top condition. With each check and service we ensure your BMW always maintains the highest level of sheer driving pleasure.
Read more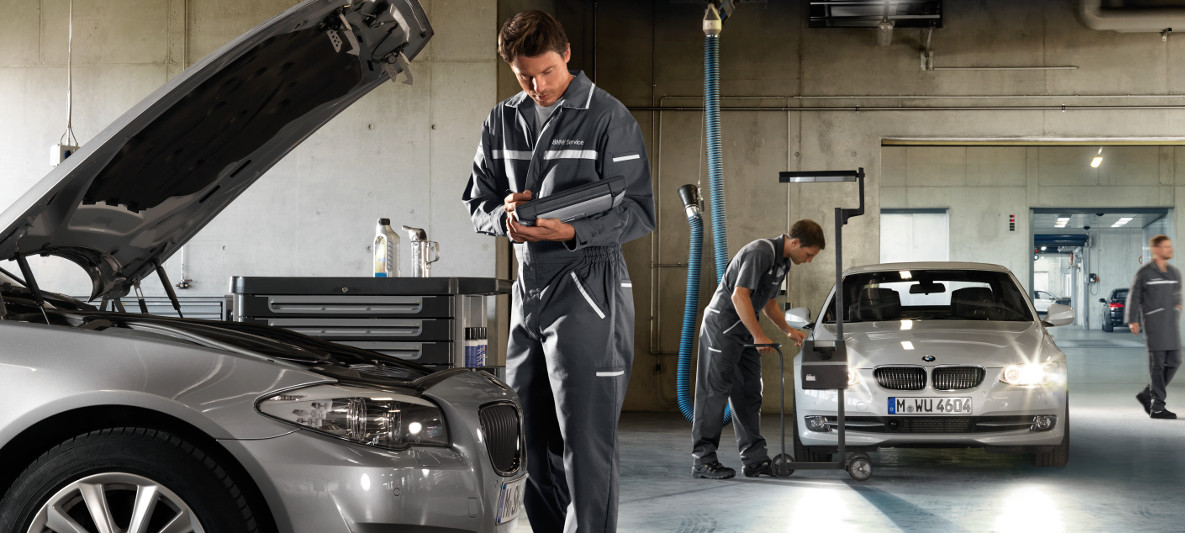 VEHICLE CHECK: EXPERTLY, FAST AND TRANSPARENT.
Only an expert vehicle check gives you the certainty that your vehicle is in top condition. Our service specialists will take a magnifying glass to your BMW and resolve potential faults.
Allow our expertise to convince you. Our BMW service specialists will be happy to advise you and will recommend precisely the vehicle check that your BMW requires. We offer the following comprehensive vehicle checks that match your current needs.
BMW spring check

BMW holiday check

BMW air conditioning check

BMW winter check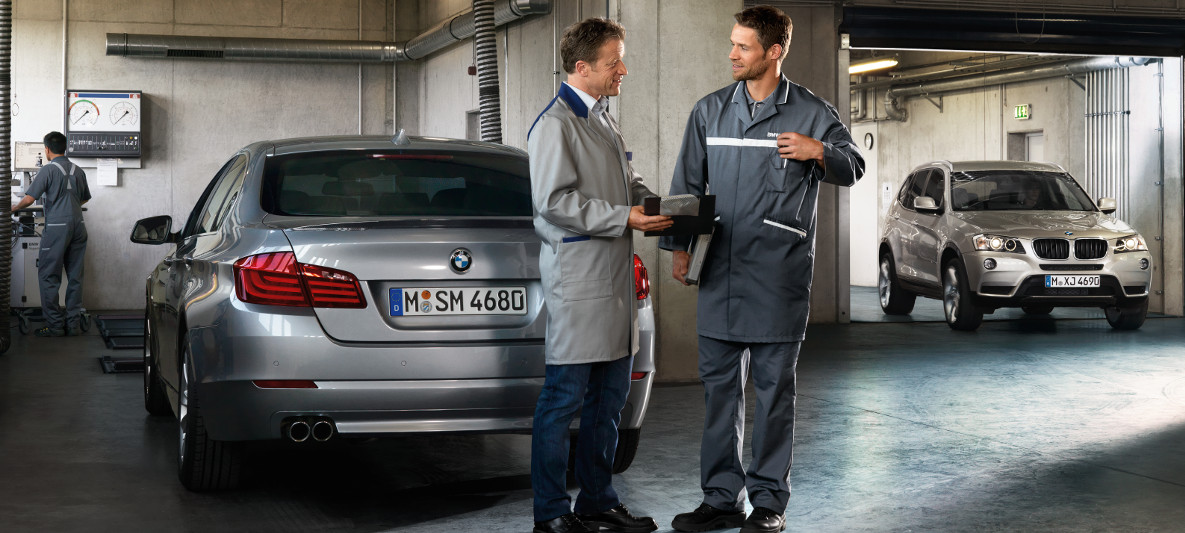 NO STRESS AT ALL: MOT CHECK AT BMW.
Statutory vehicle check without stress: when you need to get the MOT check, the best service for your BMW is the one from BMW.
Take advantage of this preliminary check to confirm what you feel every day – sheer driving pleasure in a perfectly maintained BMW. If, however, something needs to be done, our BMW service team means you have professionals at your side and they will do it all for you in a competent manner. Just a short trip to the workshop is enough, and you can continue your journey in your BMW.
Thanks to Condition Based Servicing (CBS) for your BMW, you will always know when the statutory vehicle check is coming up. In conjunction with BMW TeleServices, the relevant data will be transferred directly to your BMW Service Partner. So you can simply arrange an appointment with your BMW Service Partner. Or get the check completed immediately after your next service appointment. Benefit to you: only one workshop appointment and more time for everything else.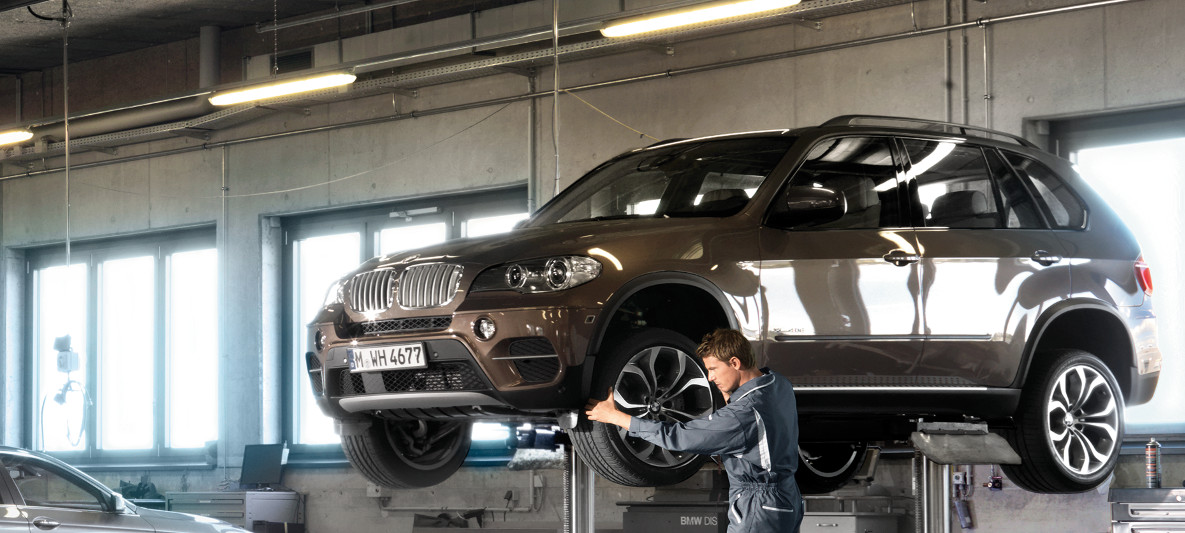 RELIABLE ALL-ROUND: BMW WHEELS AND TYRES SERVICE.
The BMW tyre service ensures that tyres, wheels and chassis elements are perfectly aligned to each other. Our BMW service specialists will recommend the BMW branded tyres that are perfect for your vehicle. Only these meet the strict BMW quality standards. It goes without saying that we exchange, test, care for and store your wheels professionally, no matter whether they are spare tyres or complete wheel and tyre sets.
Original BMW complete wheels.

Original BMW wheel and tyre replacement

Original BMW wheel & tyre storage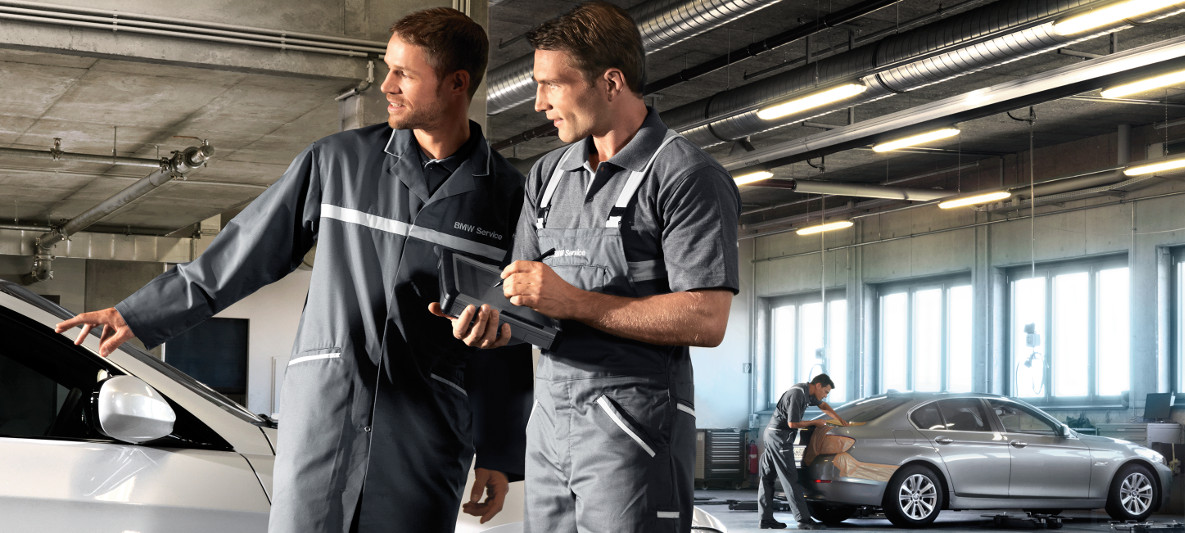 SERVICE SETS STANDARDS: BMW MAINTENANCE.
Regular maintenance of your BMW ensures an ideal feeling of security and movement and this makes an important contribution to sheer driving pleasure. With the innovative CBS (Condition Based Service) maintenance system, your BMW knows whether and when it needs e.g. an oil change or service. In conjunction with BMW TeleServices the relevant data will be transferred directly to your BMW Service Partner. This enables a precise estimate of the upcoming work and maintenance on-site that matches the requirements.
Condition Based Service

BMW engine oil service

BMW BluePerformance with AdBlue®